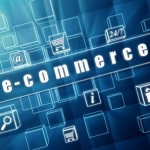 There are a multitude of entrepreneurs today seeking business relationships with well-established regulated offshore territories to supply their ecommerce needs. Smart, successful entrepreneurs and CEO's know that establishing financial partnerships with companies that are carefully chosen, lightly regulated, and reside in low tax offshore districts; puts them ahead of their onshore counterparts when it comes to ecommerce business solutions.
Besides gaining significant tax savings, many offshore companies have chosen to work under favorable regulatory frameworks; knowing that the industry of ecommerce will unfold gradually without placing premature restraints upon its workings. The ecommerce industry will ultimately be molded into the type of industry its clients need most. Placing stringent regulations on a fledgling industry could stifle its growth.
Businesses also benefits from low cost regulatory compliance costs, which are substantially reduced from the cost of doing business onshore. This major advantage frees up resources and gives companies the ability to have personnel that are able to focus on the quality and marketing of its products and services.
Main Points When Considering Offshore Ecommerce Solutions:
–Seek contacts that are able to provide complete offshore ecommerce solutions. Ideally they should be able to work across multiple jurisdictions.
–A tax and regulatory corporate structure should be established.
–The chosen ecommerce company should be managed and controlled offshore as well.
–Payment solutions and e-merchant bank accounts should also be set-up offshore.
–Also seek offshore business website hosting.
If an e-company wants to be regarded as "offshore", their payment solutions and banking must be managed offshore. Many offshore banks are offering competitive rates along with cutting-edge services to make the process even more advantageous.
After solidifying ecommerce solutions with an offshore company, the long list of benefits and rewards can be enjoyed.