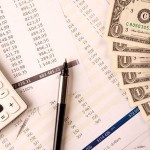 Are you able to have a bank account for an offshore company? The simple answer is yes. First Anguilla Trust will help you set one up so that you can keep track of your finances and be more confident in your company's spending. However for those who are not familiar with the process, here are some handy things to keep in mind as you go through the process.
You do have the ability to go through this process yourself, but if you have someone create the account for you then there are many advantages. One of which is that you do not have to worry about the paperwork, and the right bank can also be chosen for you and your company. Ask to see if there is a debit or credit card needed for the account and what other special circumstances may apply to you.
Here is a list of documents required to open up a corporate offshore account:
A notarized copy of your passport
Notarized copy of utility bill
A Bank Reference: This is generally a letter from your bank with an official letterhead stating that you have been with the bank for a number of years and have been an upstanding customer.
A Professional Reference:  there are some banks that require these, although they are more rare.
Full Set of Notarized Company Documents: This includes memorandum, articles of association, certificate of good standing, and a company structure diagram.
Detailed Business Plan
Going through a third party can help in the assembly of these documents.  First Anguilla Trust has many great tools to help you through this process.