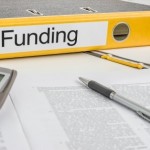 Is your company interested in learning more about fund administration and what is involved in managing it?  You have found the right place to start.  At First Anguilla Trust we are pleased to offer fund administration as a service to our clients.
Fund administration generally covers a few areas of interest including: administration, accounting, custodial services, fund manager selection, and management.  If you are in need of offshore management too, we can work with you on that as well.
Hedge fund administration also falls under the umbrella of administration services that we provide.  If you are a new business looking to start up or a well-established business with years of credibility behind you we can begin your new hedge fund easily.
Some of the first steps to fund administration include:
·         Calculation of the Net Assess Value including the income and expenses of the business.
·         Maintaining the books
·         Payment of fund expenses
·         Monitoring investment compliance with SEC, Prospectus, or U.S Internal Revenue Code restrictions
By outsourcing your fund administration to us, First Anguilla Trust, we will take this burden off your plate and let you concentrate on other important aspects of running your business.  You will receive regular updates on your funds just so you are aware of the progress we are making.  At the end of the tax year we will produce a review for your taxes and books needed for accounting purposes.
To learn more about our fund administration services feel free to contact us by calling or emailing today!