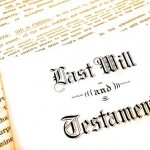 Even after you have taken all the correct steps you needed in order to set up your will and trusts, you might still be concerned that your wishes will not be carried out the way you want them to be.
Even if you have someone who you know and trust, there are certain circumstances that could get in the way. You could find that they are not as trustworthy as you thought, they could pass away, or the laws surrounding estates may change. What you need is a third party that could be known as a trust protector.
With the laws constantly changing and evolving, you want to make sure that you are able to pass on your valuables and assets to whomever you choose. Once you have set them up, you can't change them. However, a trust protector could tweak them for you so that they would keep in accordance with new laws.
Not only this, but if there was a dispute over anything in the trust, then the trust protector could make changes without having to go to court. On your behalf, the trust protector could change your trust to maximize tax benefits along with other important decisions, depending on the changes that need to be made.
Within the trust however, you would need to outline exactly what a trust protector would and would not be allowed to do.
It would be a smart move to appoint a third person party to handle protecting your trusts and making sure that your wishes are granted. Contact First Anguilla Trust today.